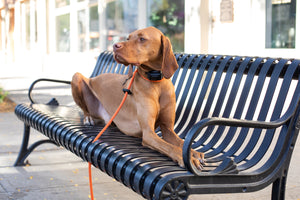 Our Dog Transformation Course
 Are you frustrated with your dogs behavior? Or possibly just general lack of obedience or etiquette? Do you want an easy to follow step-by-step program that doesn't leave you trying to fill in the blanks if a problem comes up during training?
Our course teaches:
-Off Leash Heeling – Right next to your side
-Come When Called – Off Leash, no matter what distraction!
-Bed Command – Teach them to love the bed.
-Sit
-Down
-Proper etiquette
-Confidence building
-MORE
Goodbye Leash, Hello Freedom
Off-leash obedience is one of the most sought-after skills a dog trainer can have. From this course you will learn how to train your dog completely off-leash.
In this course, we give you the tools to train your dog from beginning to end. We walk you through every step of the process, and account for multiple different types of dogs.
We want everyone to have the ability to have take your dog on a walk, camping, or with you on vacation, without having to worry if they will put themselves in danger. This can be one of the hardest things as a dog owner, and we make sure to teach how build the confidence and obedience of your dog so both of you can have more freedom.
Blog
Dog Training: A Handler's Guide to Working Effectively With Your Dog Working effectively with your dog requires four key points: your state of mind, being fun, communicating clearly, and following...